News
ART COLLECTION
15 / 03 / 2021
We are pleased to present our latest line of costume jewellery Art Collection in which we can make replicas of works of art. In our catalogue you will find all the different jewellery and gift items on which the artistic motifs can be applied. It is designed with the aim of being personalized pieces with the most appealing motif for your stores and businesses, such as paintings, sculptures, or decorative patterns. Do not hesitate to contact us to find out all the possibilities offered by this new line of costume jewellery.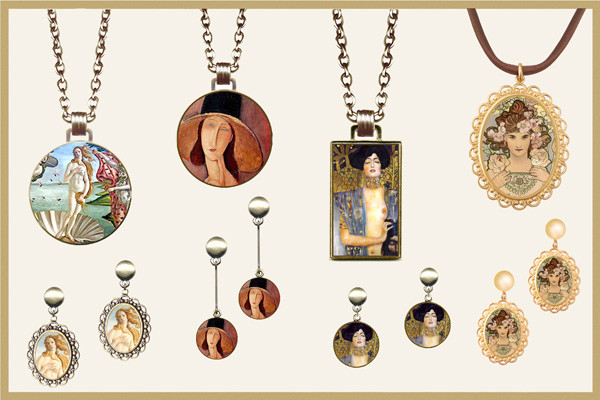 Collections of Enamel Jewelry
29 / 01 / 2021
We are glad to show you the collections of enamel jewelry, inspired by Art Deco and Art Nouveau, as well as by other classical lines, with the aim to create fashion jewellery collections and gifts in both classical and trendier styles. You can find the entire collections here on our site www.clarabijoux.es. Do not hesitate to contact us if you need us to remind you your code to access the catalog.
NEW COLLECTION AUTUMN-WINTER 2020-21
01 / 09 / 2020
As you know, this September the Bisutex fair will not be held, but we continue to work hard despite the inconveniences! We are pleased to present the new jewellery collection for autumn-winter inspired by the jasmine flower, of great beauty and a symbol of eternal love, which as always, we offer you in four different colours, always based on the latest fashion trends. In our catalogue www.clarabijoux.es, you can already find the entire "New Collection". Do not hesitate to contact us if you want us to remind you your personal code to access the catalogue.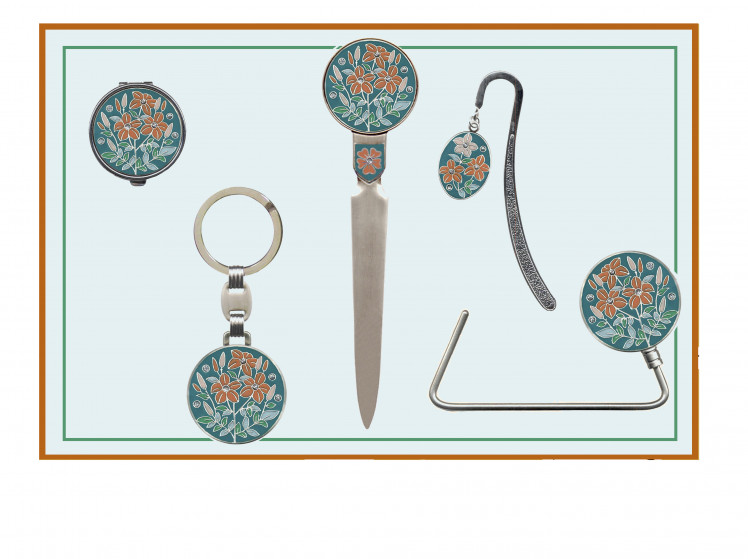 NEW COLLECTION SPRING-SUMMER 2020
10 / 12 / 2019
We present the new collection of enameled jewelery, which you can already see on our website. This spring-summer 2020 season our products are inspired by the "Water Lilies" of the great painter Claude Monet. One of the creators of impressionism.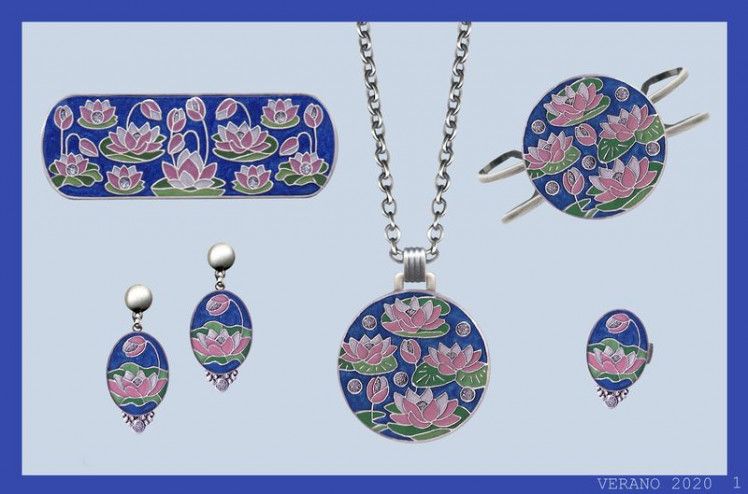 BISUTEX - MADRID
03 / 12 / 2019
International Fashion Jewellery & Accessories Trade Fair.
From 6th to 9th February 2.020
Booth 4B59E
We will be exhibiting our new collections of Clara Bijoux in Madrids during the next Bisutex fair from February 6th to 9th. You can find our booth Nous Items, S.L. in the Pavilion 4 Stand 4B59D. SEBIME Group. We look forward to receiving your visit to the fair.